联系万盛 CONTACT
Guangzhou WINSION Door Industry Co., Ltd.
hotline:62243188
fax:82251958
Adderss:Guangzhou Economic and Technological Development Zone Eastern Po Industrial Zone, C-Union Industrial Park, Building B, the first floor
Equipment upgrades
发布时间:2017-01-06
According to the application of different periods of customer demand, Wansheng introduced a variety of product upgrades program. In improving product performance at the same time, significant savings in the cost of depreciation.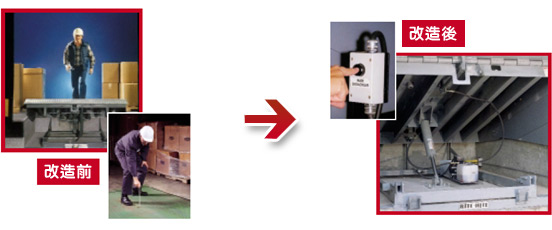 SAFE-T-LIP Safety Barrier Upgrade:

Another more component conversion, upgrade program, please contact us! Wansheng engineers will provide you with professional equipment testing and transformation program design.